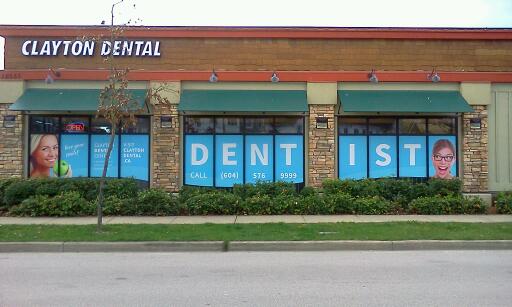 The team at Clayton Dental Center is dedicated to you and your smile. Our dental professionals are friendly, calm, and caring, making your every visit as comfortable as possible. Learn more about the team at Clayton Dental Center by reading our bios below:
Dr. Ishtpreet Mangat
Dr. Ishtpreet Mangat, General Dentist. Living in Surrey, British Columbia, Dr. Mangat received her Doctor of Dental Surgery from the University of Minnesota. She is a member of the Canadian Dental Association, American Dental Association, American Academy of Cosmetic Dentistry and the College of Dental Surgeons of British Columbia.
Dr. Mangat believes in ethical and comprehensive oral health care for her patients. She is very focused on patient comfort and care. She takes the time to build a rapport with each and every patient, and tailors treatment for each person based on their dental needs and choices. Her belief is that prevention and education is the key to maintaining long term oral health.
She also has a special interest in Cosmetic Dentistry and Oral Surgery. Dr. Mangat is also trained in several methods of sedation so she can provide her patients with a calm and relaxed experience. Continuing education is a fundamental part of her philosophy, and she strives to incorporate new and ever evolving techniques into her work.
In her spare time, Dr. Mangat enjoys spending her time with her family and friends. She can often be found walking the neighborhood with her dog or exploring all the beautiful places our cities have to offer.
Dr. Daryl Nyvall grew up in the Fraser Valley, graduating from Trinity Western University before attending Dental School in Los Angeles.  After graduating in 2012 with a Doctorate of Dental Surgery (D.D.S.) Dr. Nyvall worked in Calgary for four wonderful years. It was then time to move back to the Lower Mainland to be closer to family.
Dr. Nyvall is very passionate about all the different aspects of dentistry. His relaxed manner and gentle hands allow him to work especially well with children. Prevention and education are the foundation of a healthy mouth and body. To stay current with new treatments and materials Dr. Nyvall attends courses regularly, especially if they are in a warm locale. During dental school Dr. Nyvall was selected for a two week externship to Japan and humanitarian trips to Colombia and Mexico. He loves to talk about his travels and is always excited to hear about the exotic locations you would recommend!
Dr. Nyvall has always enjoyed playing sports and watching sports. While attending the University of Southern California Dr. Nyvall fell in love with college football, every Saturday during the college football season he lives and dies with his Trojans, Fight On! Dr. Nyvall has been blessed with two beautiful young children, a son Eddie and a daughter Liz. Most of his spare time is spent chasing them around.
Jennifer Ouellette – Office Manager
Patti – Hygienist
Tanya – Receptionist
Zachary – Hygienist
Brooke – Hygienist
Alina – Certified Dental Assistant
Lindsay – Certified Dental Assistant
 Harpal – Certified Dental Assistant
To book an appointment with one of our dentists, or to learn more, please contact Clayton Dental Center today.