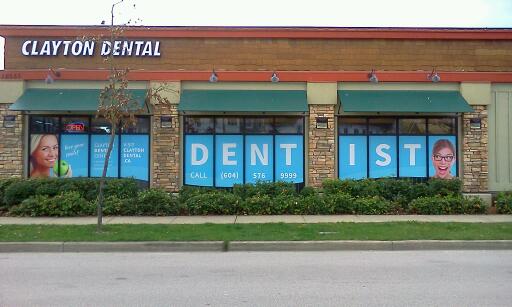 The team at Clayton Dental Center is dedicated to you and your smile. Our dental professionals are friendly, calm, and caring, making your every visit as comfortable as possible. Learn more about the team at Clayton Dental Center by reading our bios below:
Dr. 
Kiran Sandhu
Dr. D. Kiran Sandhu, General Dentist, graduated in 2007 from SGRD Institute of Dental Sciences and Research in 2007. She practiced in India for 3 years and then moved to Canada after getting married. She upgraded her education here in Canada by passing the NDEB equivalency exams in 2016. She has been teaching Foreign trained Dentists since 2015 and still continues to do so part time.
She likes to spend her free time with her family and she loves to read and paint. She has a son and her husband is also a Dentist who practices in the city.
Dr. Sandhu believes that Dentistry is a continuously evolving profession, therefore she keeps herself updated with attending various CE Courses and seminars regularly.
Dr. Sandhu prides herself in providing gentle and stress free dental care. Her practice philosophy is to listen to her patients and to provide the highest quality treatment and care in a comfortable environment. She is passionate about Dentistry, with her patience and compassionate nature she makes the dental experience a pleasant one.
Dr. Payam Mahmoodi
Dr. Payam Mahmoodi achieved his Doctor of Dental Surgery degree from the University of Shahid Beheshti of Tehran in 1998. He received his Dental Implant Fellowship (D.U Implant) and Cosmetic Dentistry Certification (C.E.S esthetic ) from Paris University in 2004.
Dr. Mahmoodi had his own Dental Clinic in Tehran, providing exceptional and professional dental care for more than 20 years. He moved to Canada and earned his certificate from the National Dental Examination Board of Canada in 2018.
Dr. Mahmoodi is committed to maintaining high-quality standards and morality. He has dedicated many years to enhance his knowledge and experience of innovative techniques and technologies in all aspects of dentistry.
When Dr. Mahmoodi is away from the office, he enjoys spending quality time with his family, exercising, hiking, watching movies and exploring nature.
Jennifer Ouellette – Office Manager
Mariam – Hygienist 
Alyza, Hygienist 
Linda – Certified Dental Assistant