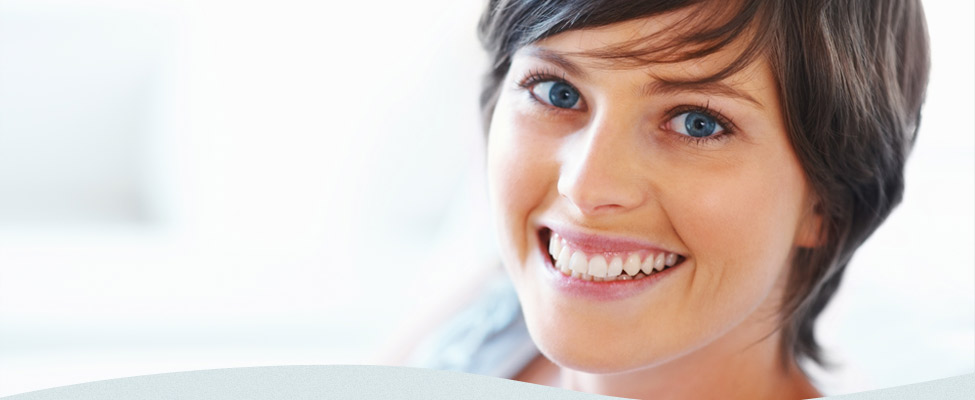 Find Your Perfect Smile
Clayton Dental Center, your Surrey dentist, offers you cosmetic dentistry solutions to give you the smile of your dreams.
Are your teeth not the colour you would like?
Clayton Dental Center is proud to offer you highly effectively whitening treatments to bring your smile to a celebrity-level of brightness.
Whiten your smile up to 6-8 shades lighter and in as little as one hour with Zoom Whitening, a revolutionary whitening treatment that can be done in-office or in the comfort of your own home.
Whiten your smile quickly and efficiently with Pola Whitening, a whitening gel that doesn't require the use of any high-intensity lights and offers you maximum whitening with minimum sensitivity.
Are your teeth chipped, cracked or discoloured?
Change the look of your teeth and give your self-confidence a boost with cosmetic dentistry solutions offered at Clayton Dental Center:
Thin strips of porcelain that are bonded to your teeth and instantly change the look of your smile. For a natural-looking, durable solution to your chipped, cracked or discoloured teeth, veneers may be your ideal cosmetic dentistry solution.
Are you unhappy with your crooked teeth?
Invisalign invisible aligners can straighten your smile in a socially-friendly way. Invisalign aligners are completely removable and virtually invisible, so you can enjoy all your favourite foods and social occasions worry-free.
Does your smile show too much gum?
If you happen to have what's known as a 'gummy smile', gum contouring can gently reshape your gums and give you a picture-perfect smile you're going to love showing off to friends, family and new acquaintances.
Questions about our cosmetic dentistry solutions? Wish to book an appointment?
Contact your Surrey dentist, Clayton Dental Center, for more information or to book your cosmetic dentistry solutions appointment.